Luzerne County Truck Accident Attorneys
Truck Accidents in Pennsylvania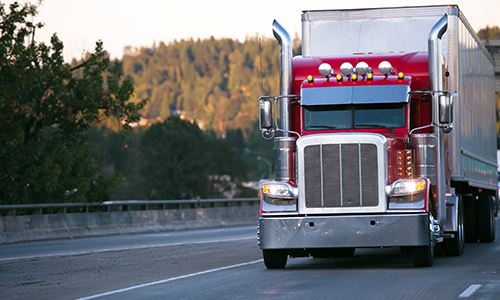 Accidents involving semi-trucks or tractor trailers are among the most terrifying. In the event of an accident, passenger vehicles are no match for thousands of pounds of steel traveling at high speeds.
Lives are destroyed in the wake of these accidents and the severe damage they cause.
At Slusser Law Firm, our Hazleton truck accident lawyers provide compassionate legal representation to clients with injuries sustained in accidents caused by large commercial trucks throughout Eastern Pennsylvania.
Our firm has successfully handled many tractor trailer accident cases, including those involving wrongful death.
Protecting the Rights of Clients in Luzerne, Schuylkill & Carbon Counties
We offer free consultationsin our office or by phone. Call our truck accident lawyers in Hazleton at (570) 405-9953for an appointment.
What Are the Most Common Injuries Caused by Trucking Accidents?
According to statistics from the National Highway Traffic Safety Administration (NHTSA), there are approximately 500,000 truck accidents in the United States each year, and about 5,000 of these accidents result in death.
Tens of thousands of other truck accidents result in severe and catastrophic injuries. Compared with other types of vehicle accidents, truck accidents are more likely to cause severe injury that may require extensive medical care and ongoing rehabilitation.
Truck crashes cause injuries such as:
Brain injuries
Spinal cord injuries
Burns
Loss of limbs
Permanent disfigurement
Severe cuts and bruises
Whiplash
Back injuries
Neck injuries
The injuries sustained in truck accidents often result in expensive medical costs while victims are unable to earn a living.
If you are unable to work due to your injuries, you may be having trouble:
Paying your bills
Supporting your family
And engaging in typical daily activities
It is important to learn about your options with an attorney experienced in representing clients in truck accident cases to ensure your rights are protected.
What Are the Most Common Causes of Truck Accidents?
Truck accidents may be caused by a variety of factors, such as:
Driver error
Fatigue
The use of drugs and alcohol
Driving more hours than allowed by law
Faulty truck components
Negligent driving
How Slusser Law Firm Can Help
These accidents can be complex, and fault may lie with the driver, trucking company, or manufacturer of the truck or parts.Our truck accident attorneys in Hazleton can evaluate your case to find all possible sources of compensation for your injuries.
Call (570) 405-995324 hours a day, 7 days a week. After-hours calls will be returned by our truck accident attorneys in Hazleton within one hour.
Client Testimonials
Real People. Real Experiences.
"Did a great job."

Used their service, and Attorney Baranko did a great job.

- Cheryl M.

"Excellent, very professional!"

Excellent, very professional!

- Johana A.

"Top-notch legal services!"

Top-notch legal services. None better.

- Peter W.
Why Choose Our Firm?
Aggressive Advocates Who Are Solution Oriented
Born & Raised in the Community

Free Injury Consultations