Luzerne County Wrongful Death Lawyers
Supporting Grieving Families across Eastern Pennsylvania
At Slusser Law Firm, we know there is nothing more tragic than the unexpected death of a loved one. The loss and grief are compounded when the death was caused by someone else's negligence.
Our wrongful death attorneys in Luzerne County provide caring and capable legal representation to families throughout Eastern Pennsylvania. As your representative, we will fight for the full and fair compensation you are owed.
Please contact our law firm at (570) 405-9953 for a free consultation with one of our wrongful death attorneys.
What Compensation Is Available in a Wrongful Death Case?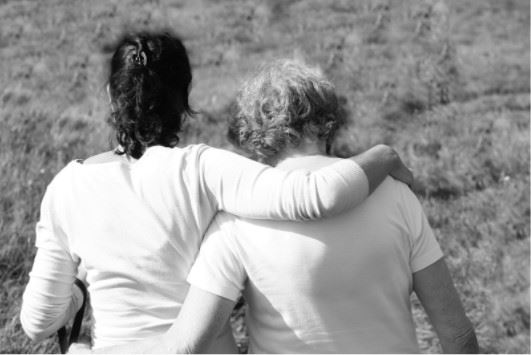 The emotional pain and loss can feel overwhelming, but there are additional factors to consider. The loss of a loved one can also mean a loss of income needed to support your family.
When the death was caused by another person's negligence, our Luzerne County wrongful death lawyers can help you seek compensation for:
Lost wages
Medical and funeral expenses
Pain and suffering
Emotional duress
Who Is Eligible To File a Wrongful Death Claim?
In Pennsylvania, the personal representative must bring a wrongful death claim to court on behalf of the surviving family.
The following surviving family members may receive compensation in a wrongful death claim on behalf of their deceased loved one:
The deceased individual's spouse
The deceased's children
The deceased's parents
What Is the Pennsylvania Wrongful Death Statute of Limitations?
In Pennsylvania, the wrongful death statute of limitations in 2 years from the date of the individual's death (details can be found in Pennsylvania Statutes Title 42, Section 5524). This means that if you attempt to file a lawsuit after the 2 years have passed, your case will most likely be dismissed and you will be unable to obtain compensation.
Each state has a unique "time limit" for how long after a fatal accident the surviving family members may file a wrongful death lawsuit against the responsible party.
If you believe that you have run out of time to file your claim, you should still reach out to our wrongful death lawyers to discuss your situation. The law allows for some special circumstances under which the statute of limitations may be extended.
Types of Cases We Handle
In order to prevail in a wrongful death case, you only need to show that the other party was responsible for your loved one's death.
It is not necessary to show that there was any malice or intent to harm the victim to prove that the responsible party was negligent. Wrongful death cases can arise from a broad range of situations.
We represent clients in wrongful death cases that stem from:
Medical malpractice
Criminal activity
Extended exposure to hazardous conditions
How Our Experienced Firm Can Help
No lawsuit can ever bring back your loved one, but our lawyers can assist you in holding the negligent party responsible for their actions. We can help you seek justice, find peace of mind, and secure the compensation your family deserves.
Our attorneys are available 24 hours a day, 7 days a week. An attorney will return your call within one hour to discuss your case at any time of the day or night.
Please contact us at (570) 405-9953 to discuss your case with one of our experienced wrongful death lawyers.
Client Testimonials
Real People. Real Experiences.
"Did a great job."

Used their service, and Attorney Baranko did a great job.

- Cheryl M.

"Excellent, very professional!"

Excellent, very professional!

- Johana A.

"Top-notch legal services!"

Top-notch legal services. None better.

- Peter W.
Why Choose Our Firm?
Aggressive Advocates Who Are Solution Oriented
Born & Raised in the Community

Free Injury Consultations