Luzerne County Motorcycle Accident Lawyers
Compassionately Advocating for Clients across Eastern Pennsylvania
Motorcycle accidents result in approximately 88,000 injures each year. If you were injured in an accident caused by a careless, reckless, or negligent driver, you need an experienced injury lawyer on your side. At Slusser Law Firm, our Luzerne County motorcycle accident attorneys have over 170 years of combined experience representing injured clients throughout Schuylkill and Carbon counties.
Attorney Christopher Slusser is a motorcyclist himself who is in a motorcycle club. He represents the FOC and the PA FOC, which includes roughly 30 clubs comprising several hundred members. Attorney Slusser is passionate about serving other motorcyclists in their time of need.
When you are ready to discuss your legal options, call (570) 405-9953to arrange a free consultationwith our experienced motorcycle accident attorneys in Pennsylvania.
What Injuries Are Most Commonly Caused by Motorcycle Accidents?
After a motorcycle accident, our clients often find their ability to lead a normal life is limited. Since there is less protection on a motorcycle, accidents frequently result in injures that require extensive medical treatment and rehabilitation. You may be faced with a long recovery period or suffer from permanent injury or disability.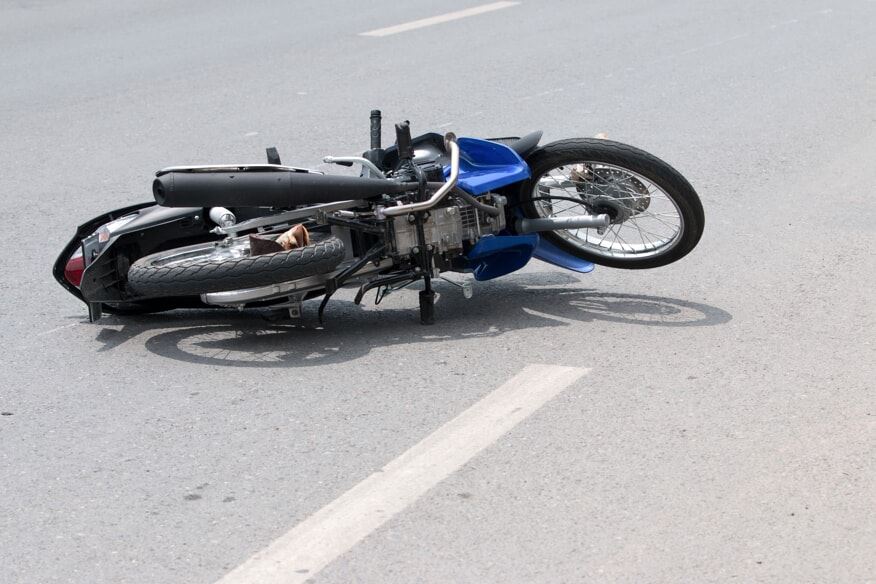 Head injuries
Spinal cord injuries
Amputations
Broken bones
Internal injuries
Other catastrophic injuries
Permanent disability
Are you faced with medical bills but are unable to work? If the bills are piling up and you are struggling with your injuries and loss of income, you need to talk with an attorney.
What are Common Causes of Motorcycle Accidents?
Motorcycle accidents can be caused by numerous reasons. As a rider, you have to be on the lookout for potential hazards at all times. Even small hazards like some hot tar on a warm summer day can become extremely dangerous for a motorcycle. Knowing what some common causes of motorcycle accidents are can help you be more aware. Some common causes are:
Speeding
Reckless driving
Left turns
Poorly kept roads
Distracted drivers
Open car doors
Unsafe lane changes
Driving under the influence
Sudden stops/brake checking
Inexperienced drivers
Inclement weather
Motorcycle defects
What Damages Are Available in a Motorcycle Accident Claim?
We can evaluate your case and explain the compensation to which you may be entitled. When the accident was caused by another's careless driving, you could recover compensation for your:
Medical bills
Future medical and rehabilitative costs
Pain and suffering
And other damages
Get Advice from an Experienced Attorney
If you or a loved one was injured in an accident while riding a motorcycle, we can help. Our motorcycle accident lawyers in Luzerne County can explain your rights and fight for fair compensation on your behalf. We are accustomed to the tactics used by insurance companies to get people to accept less than full compensation, so let us handle the insurance company while you focus on healing and regaining as much of your old life as possible.
Recommended Blog Posts:
We offer free consultationsin our office, by telephone, or we can come to you. Call (570) 405-9953for an appointment with our skilled Pennsylvania motorcycle accident lawyers.
Client Testimonials
Real People. Real Experiences.
"Did a great job."

Used their service, and Attorney Baranko did a great job.

- Cheryl M.

"Excellent, very professional!"

Excellent, very professional!

- Johana A.

"Top-notch legal services!"

Top-notch legal services. None better.

- Peter W.
Why Choose Our Firm?
Aggressive Advocates Who Are Solution Oriented
Born & Raised in the Community

Free Injury Consultations